Welcome to
Cool Climate Air Conditioning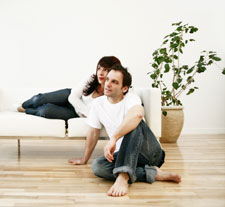 Cool Climate specialise in Air Conditioning installation, servicing and maintenance of air conditioning equipment. As air conditioning engineers we pride ourselves upon installing top brand names including Mitsubishi Electric, Daikin, LG, Fujitsu and Hitachi air conditioning systems.
Our split type Air Conditioning units provide Heating and Cooling and are available in Ceiling Cassette Type, Wall or Floor mounted and Ducted type units. All of our products are predominantly inverter driven meaning fantastic efficiency combined with ultra quiet operation and just for peace of mind we can provide a 5-year warranty. The units feature under the enhanced capital allowance scheme 'ECA' and domestic air conditioning customers are subject to only 5% VAT.
We Install Air Conditioning systems to all areas of the commercial sector including:
Offices
Dental Surgeries
Shops
Doctors Surgeries
Restaurants
Veterinary Surgeries
Factories
Gyms
Schools
Social Clubs
Pubs
Night Clubs
We specialise in providing a cooling calculator for Computer & server room air conditioning providing redundancy should an air conditioning unit fail, as we understand how critical these systems are to your business.
As leading air conditioning suppliers we can provide total comfort cooling for your residential air conditioning needs.
Whether you require conservatory air conditioning, a lounge, bedroom or study our air conditioning engineers have vast experience in installing the latest "state of the art" air conditioning equipment.
Our testimonials page proves our commitment to a customer service that stands out from any other air conditioning company with many customers giving repeat orders.
Cool Climate offer servicing and maintenance contracts to keep your equipment running smoothly and efficiently throughout the year.
Lack of servicing can result in, poor air flow due to blocked or dirty filters, icing up of equipment, condensate water leaks and problems, bad smells from air conditioning units, fan motor failures, total system failure and inefficient operation. Servicing your air conditioning equipment will ensure increased performance of your units, less down time should a failure occur and repair bills kept to a minimum.